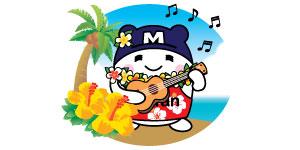 Store Information
Mitsuwa - HAWAII WAIKIKI

2330 Kalakaua Ave.
#250 Honolulu,
HI 96815


(808) 489-9020

Store Hours

11:00am-7:00pm

Notice

Special hours for SENIORS and HIGHER RISK INDIVIDUALS
Saturdays: 10:00am-11:00am

*Our business hours may change without prior notice.
SPECIAL DEALS
From Dec.14(Fri) to Jan.6(Mon)
CURRENT SPECIAL DEALS
Currently, there are no special deals for this store.
5/6 (Thu) – 5/19 (Wed)
Manager's Special
4/16 (Fri) – 5/31 (Mon)
Display Your Mom's Portrait 2021
Create a lovely portrait of your Mother and have your drawing posted on Mitsuwa Marketplace's online gallery for the world to see how much you love her! Once it is posted on our online gallery, you will receive a wonderful gift from us at the Customer Service counter of the store you have registered. We accept registration and drawing submissions online only. The registration begins on April 16th, 2021 and ends on May 9th, 2021.
The period of submission and exhibition are as follows:
Application period:   4/16 (Fri) – 5/9 (Sun)
Exhibition period:   4/16 (Fri) – 5/31 (Mon)
Gift exchange period:   4/30 (Fri) – 5/23 (Sun)
Paper:
Letter size (vertical / portrait)
There are no templates for the drawing available at the Mitsuwa stores.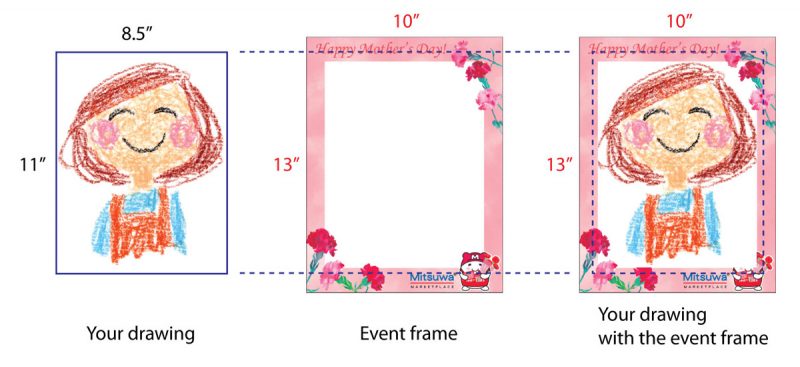 Online Gallery:
Online gallery will open on April 16, 2021.
Go to >> Online Gallery
Instructions:
Eligibility: 3-12 year old children.
The registration is only accepted online.
There will be no gallery of the submitted drawings at our Mitsuwa store locations.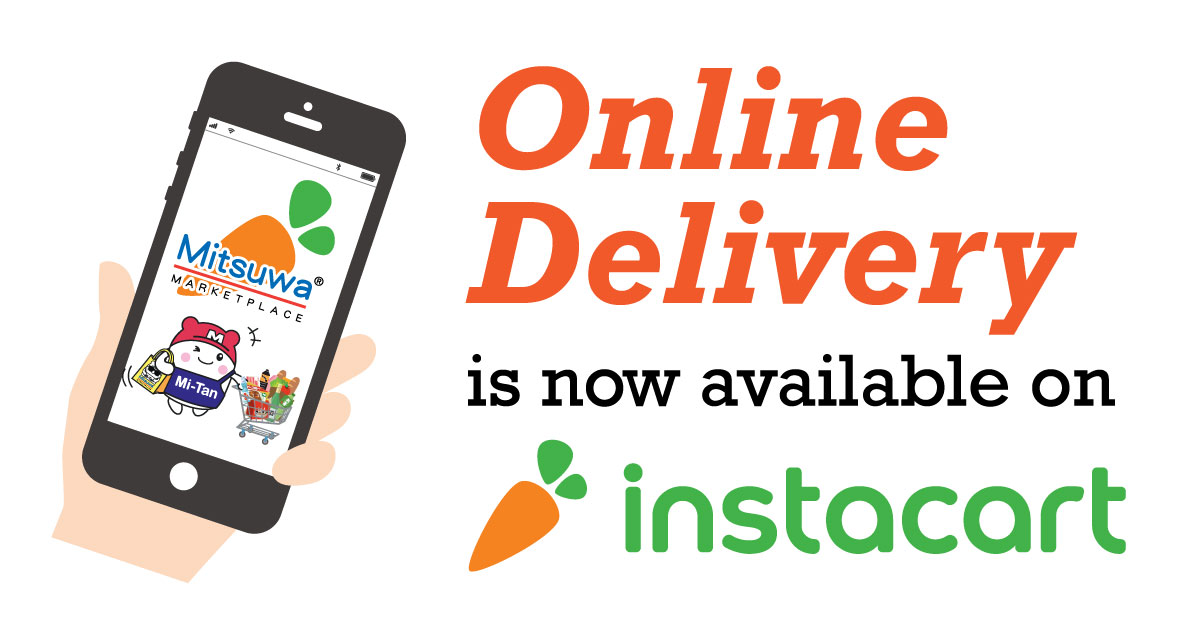 Instacart is now available!
Enjoy FREE DELIVERY with Bite Squad
Mitsuwa Marketplace Waikiki Hawaii is now partnering with Bite Squad! Have deli items such as bento, sushi, side dishes as well as Japanese rice and other grocery products delivered right to your door!
Download their app or check out their website to order today! For a limited time, you can enjoy FREE DELIVERY by entering a promo code at checkout: TRYUS
*Enter code at checkout for discount. Up to $10 off delivery fee. For new customers only. Not valid towards tax or tip. One per person/household. Not valid with any other offer. Valid for a limited time.
Special hours for seniors and higher risk individuals
Dear our valued customers, we now have dedicated shopping hours
on Saturdays only
for customers who are
over 60 years old
and
higher risk individuals
one hour before we open to the public until further notice.
Please limit accompanying adults

to be

three

individuals

.
Mitsuwa NAGOMI
Sushi & Deli
(808) 489-9020
EVERYDAY USEFUL GOODS & SERVICES
* The following regular business hours do not reflect the temporary hours under the current situation. Please see the "Temporary Business Hours" above for the most updated information.
Shop Name
Shop Category
Phone Number
Open Time
Close: hours
Website
Shop name
Shop Category
Phone Number
Website
Shop name
Shop Category
Phone Number
Open Time
Close: hours
Website
Shop name
Shop Category
Phone Number
Open Time
Close: hours
Website
Some product images shown are for illustration and serving suggestion purposes only and may not be an exact representation of the product.
Product information or packaging displayed may not be current or complete. Limited quantities while supplies last.
Sale items and events are subject to change or cancellation without notice. Valid in the Hawaii Waikiki store only.