Store Address
675 Saratoga Avenue
San Jose, CA 95129
(408) 255-6699
Store Hours
Daily 9:00am-9:00pm
Restaurant Hours
11:00am-8:00pm
SPECIAL DEALS
   January 10th–February 6th          [Torrance Store] January 10th-January 23rd
AMERICAN WAGYU

Chuck Roll For Sukiyaki

アメリカン和牛

肩ロース すき焼き用

AMERICAN WAGYU

Chuck Roll For Shabushabu

アメリカン和牛

肩ロース しゃぶしゃぶ用

Pork Loin Komagire

豚ロース こまぎれ
Seared Bonito For Sashimi

かつおのたたき

Broiled Eel From China

うなぎ蒲焼 中国産

10.0 OZ

Enoki Mushroom

えのき

7.0 OZ
KIKKOMAN

Soy Sauce, Less Sodium Soy Sauce

キッコーマン

しょうゆ、減塩しょうゆ

64.0 FLOZ

SHIRAKO NORI

Seasoned Seaweed Paper

白子のり

おかずのり

0.7 OZ

OTAFUKU

Sauce Okonomiyaki, Takoyaki, Yakisoba

オタフク

ソース お好み 2種、たこ焼、焼そば

7.8-17.6 OZ
OTAFUKU

Okonomiyaki Flour , Takoyaki Flour

オタフク

お好み焼粉、たこ焼粉

15.9-16.0 OZ

KEWPIE

Mayonnaise

キューピー

マヨネーズ

17.6 FLOZ

MENRAKU

Instant Noodle 10Var.

麺楽

カップ麺 10種

2.7-3.4 OZ

SHIRAKIKU

Dried Shaved Bonito

白菊

花かつお

2.8 OZ
AJINOMOTO

Hondashi Bonito Soup Stock

味の素

ほんだし

4.2 OZ

HOUSE

Java Curry Med. Hot, Hot

ハウス

ジャワカレー 中辛、辛口

6.5 OZ

MISHIMA

Crunchy Garlic Chili Sauce

三島

食べるラー油

4.0 OZ

MIZKAN

Dressing 6Var.

ミツカン

ドレッシング 6種

8.4 FLOZ
NAGATANIEN

Matsutake-no Aji Osuimono, Chazuke 3Var.

永谷園

松茸の味お吸い物、茶漬け 3種

0.4-1.6 OZ

NAGATANIEN

Sushi Taro Seasoning Mix For Sushi Rice

永谷園

すし太郎

10.5 OZ

ITOEN

Veggie Shot, Veggie Shot Peach

伊藤園

充実野菜、充実野菜 ピーチ

30.4 FLOZ

HIKARI MISO

Enjuku Instant Miso Soup 4Var.

ひかり味噌

円熟 インスタント味噌汁 4種

5.3-5.5 OZ
NISSUI

Canned Sardine2Var, Canned Mackrel 4Var

ニッスイ

いわし缶詰 2種、さば缶詰 4種

3.5-6.7 OZ

JA-RICE

Niigata Koshihikari Rice From Japan

JA-RICE

日本産米 新潟県コシヒカリ

11.0 LB

KUBARA

Yuzu Salt Hot Pot Soup

くばら

香るゆず塩鍋

5.0 FLOZ

HOUSE

Organic Tofu 4Var.

ハウス

オーガニック豆腐 4種

14.0 OZ
MAMEKI

Dashitsuyu Natto

豆紀

だしつゆ納豆

4.7 OZ

TOKAI PICKLING

Aji-Kimchee, Kyuchan, Fukujinzuke

東海漬物

味キムチ、キューちゃん、福神漬

3.5-4.5 OZ

SHIRAKIKU

Sweet Pickled Ginger, Pickled Ginger

白菊

甘酢生姜、刻み紅生姜

12.0 OZ

MIZUZU

Seasoned Fried Bean Curd

みすず

いなり名人

12.7 OZ
SHIRAKIKU

Oden Fish Cake

白菊

おでんセット

20.9 OZ

AJINOMOTO

GyuDon Topping

味の素

牛丼の具

6.3 OZ

ITSUKI

Yakisoba Gakko

五木

焼そば学校

24.2 OZ

JFC

Japanese Style Noodles Sanuki Udon

JFC

手打ち風 讃岐うどん

38.8 OZ
NISSUI

Dumpling Shumai Edamame, Crab, Shrimp

ニッスイ

シューマイ えだ豆、かに、えび

6.3 OZ

NISSUI

Edamame, Salted Edamame

ニッスイ

えだ豆、塩あじえだ豆

14.1 OZ

SHIMIZU

Dorayaki Red Bean, Chestnut, Matcha

清水

どら焼 小倉、栗、抹茶

10.9 OZ

HAPPY CLOVER

Swiss Roll Cake 6Var.

ハッピークローバー

スイスロール 6種

7.0 OZ
MAEDA-EN

Ice Cream 3Var., Sherbet 2Var.

前田園

アイスクリーム 3種、シャーベット 2種

16.0 OZ

MORINAGA

Dars Milk, Dark, White

森永

ダース ミルク、ビター、ホワイト

1.4 OZ

KASUGAI

Brown Sugar Candy, Cinnamon Candy

春日井

黒あめ、ニッキアメ

5.2-5.8 OZ

KASUGAI

Gummy 15Var.

春日井

グミ 15種

3.5 OZ
MORINAGA

Hi-Chew Bag 7Var.

森永

ハイチュウバッグ 7種

3.1-3.5 OZ

CALBEE

Jagabee Lightly Salted, Butter Soy Sauce

カルビー

ジャガビー うすしお、バター醤油

4.0 OZ

BOURBON

Egg Sable Cookies

ブルボン

北の卵のサブレー

8 PC

KIRIN

Ichiban Beer 12PK

キリン

一番搾り 12缶パック

12.0 FLOZ*12
SATSUMA SHUZO

Kannoko Shochu

薩摩酒造

神の河 焼酎

25.4 FLOZ

OZEKI

Platinum Junmai Daiginjo Sake

大関

プラチナム 純米大吟醸

24.3 FLOZ

KOMASA JOZO

Akazaru Shochu

小正醸造

赤猿

25.4 FLOZ

KOBE SHUSHINKAN

Fukuju Junmaiginjo Sake

神戸酒心館

福寿 純米吟醸

24.3-60.8 FLOZ
CHOYA

Umeshu Plum Wine W/Plum

チョーヤ

梅酒 梅の実入り

25.4 FLOZ

KRACIE

Ichikami Natural Care Select 2Var.

クラシエ

いち髪 ナチュラルケアセレクト 2種

SENGAN SENKA

Senka Face Care Selected Var.

洗顔専科

SENKA フェイスケア 各種

KRACIE

Hadabisei Facial Mask Selected Var.

クラシエ

肌美精フェイシャルマスク 各種
KRACIE

Ichikami Shampoo 3Var., Condtioner 3Var.

クラシエ

いち髪 シャンプー、コンディショナー

KRACIE

Naive Body Wash 4Var.

クラシエ

ナイーブ ボディソープ 4種

BCL

Browlash EX Selected Var.

BCL

ブロウラッシュEX 各種

DARIYA

Salon De Pro Foam-type Hair Color 6Var.

ダリヤ

サロンドプロ ニオイのない白髪染め 6種
MANDOM

Lucido-L Hair Care Selected Var.

マンダム

ルシードエル ヘアケア 各種

ELLEAIR

Sanitary Napkin Selected Var.

エリエール

ナプキン 各種

John's Blend

Air Freshner 4Var., Fregrane Gel 4Var.

ジョンズブレンド

エアフレッシュナー、フレグランスジェル

BATHCLIN

Bathclin Marche Bath Salt 3Var.

バスクリン

バスクリンマルシェ 3種
MIYOSHI

Additive Free Hand Soap Selected Var.

ミヨシ

無添加 泡のハンドソープ 各種
Product information or packaging displayed may not be current or complete. Limited quantities while supplies last. Sale items and events are subject to change or cancellation without notice. Valid in the San Jose store only.
2/7 (Fri) – 2/17 (Mon)
Hokkaido Fair and Ainu Culture Special
~ Sponsored by Hokkaido with support from Mitsuwa Marketplace ~
Our San Jose store will host a rare Hokkaido Fair in collaboration with representatives of Ainu culture from 2/7 to 2/17.
Ainu are the indigenous people of Hokkaido and its neighboring regions. At the event, a demonstration from Hokkaido such as premium crab bento, a variety of gourmet croquettes, and freshly made ohagi as well as delicious sweets.
In addition to these gourmet products, special workshop will be held from 2/7 to 2/9 and also traditional Ainu crafts will be displayed to familiarize visitors with special Ainu culture.
Please check the link for more information.
---

J.sweets
Confectionery
(408) 725-9263
10:00am-8:00pm
matcha Love by ITO EN
Café
(408) 777-9200
11:00am-8:00pm

Mitsuwa NAGOMI
Sushi & Deli
(408) 255-6699
Miyabitei
Japanese Cuisine
(408) 252-5010
11:00am-7:30pm

Niitakaya
Japanese Pickles
(408) 255-6699
9:00am-8:00pm

Santouka
Ramen
(408) 446-1101
11:00am-7:30pm
(Sun: close at 7:00pm)
EVERYDAY USEFUL GOODS & SERVICES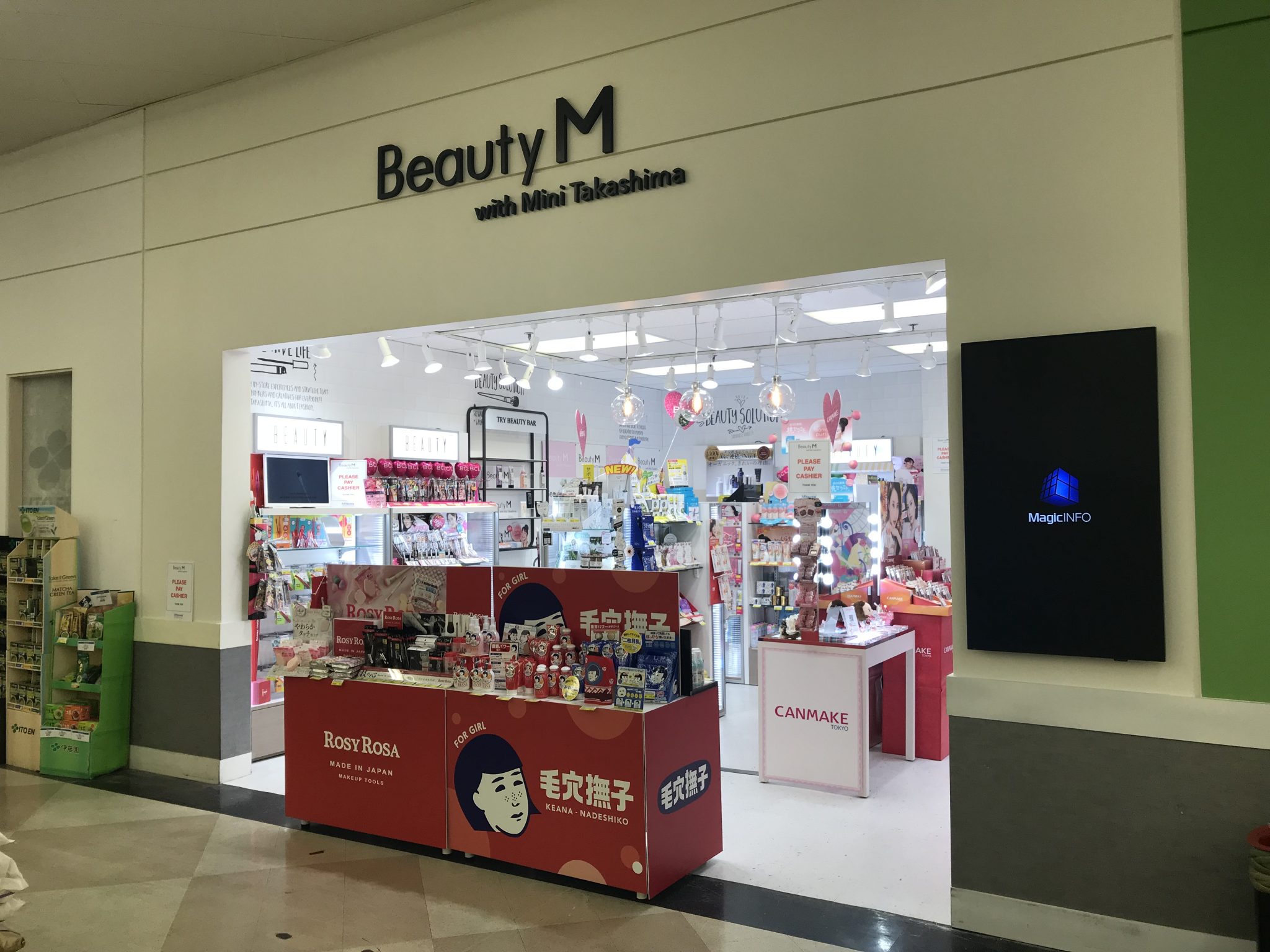 Beauty M with
Mini Takashima
Beauty Supply
9:00am-9:00pm

Books Kinokuniya
Book Store
(408) 252-1300
11:00am-8:00pm (Sun-Fri)
10:00am-8:00pm (Sat)
HQ Video 
Video Rental
(408) 253-2507
10:00am-8:00pm
Insurance 110 
Insurance Service
(408) 318-9035
10:00am-6:00pm

Shiseido
Cosmetics
(408) 253-6790
10:00am-6:00pm